CashtoCode eVoucher FAQ
Making online payments has gotten faster and better with CashtoCode eVoucher. This unique payment method offers users the possibility to purchase items online, pay for services, and fund their online casino accounts securely.
Have some questions about how CashtoCode eVoucher works? You will find answers to some of the common questions about the payment method on this page.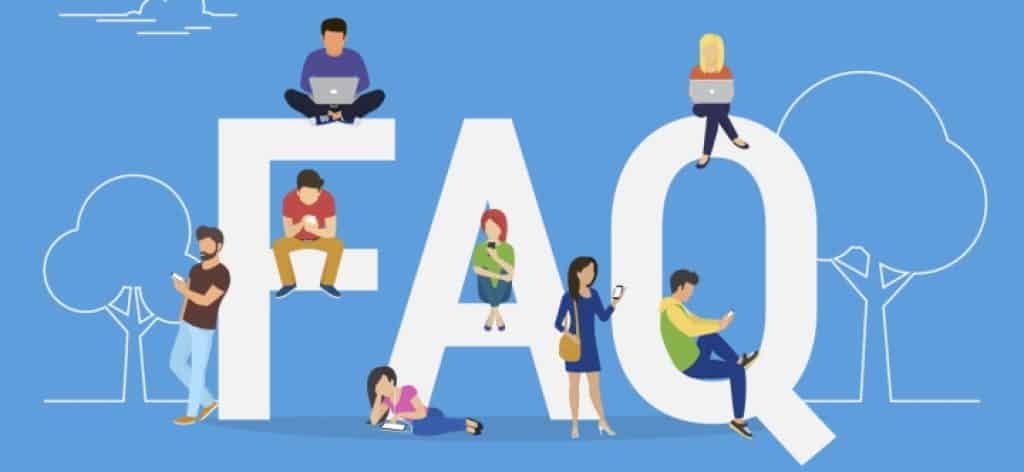 What is CashtoCode eVoucher?
CashtoCode eVoucher is a prepaid-based, and electronic payment method that you can use to perform online transactions. This option uses a 20-digit code that you can enter at the point of payment, leading to safer transactions. With CashtoCode eVoucher, you won't have to enter your credit/debit or bank details, so you are always in safe hands.
Where Can I Buy a CashtoCode e-Voucher?
You can buy CashtoCode eVoucher at one of our accredited online stores, such as Dundle, OffGamers, CoinsBee and ReloadHero. It is important that you buy at an accredited store so you don't fall victim to scams. CashtoCode eVoucher is available in different denominations, so depending on how much you need to use for your online transactions, you may be able to get the right denomination.
However, it is important to note that each reseller has instructions on how you can complete the purchase of a CashtoCode eVoucher. Usually, you would need to specify the CashtoCode eVoucher denomination and currency you want and buy, using one of the payment methods that the reseller accepts. After that, the 20-digit PIN of the voucher will be sent to you, and you can start using it for online transactions.
How Do CashtoCode eVouchers Work?
The entire process of using an eVoucher by CashtoCode is pretty straightforward. And the good thing is that this option offers a secure and quick way of paying online, so you will rarely ever have any issues. To use the CashtoCode eVoucher, follow the steps below.
Get a CashtoCode eVoucher
This is obviously the first step. Get a CashtoCode eVoucher of your preferred denomination and currency at one of our accredited stores. Remember to follow the reseller's instructions, and you should get the 20-digit PIN of the voucher and other details once you've made the purchase.
Make a Payment Online
After buying your preferred CashtoCode e-Voucher, head to the merchant's website where you want to make a payment. However, make sure the merchant accepts CashtoCode as one of its banking methods. After you've chosen your goods or services, proceed to the payment page and enter the 20-digit PIN from your eVoucher in the appropriate field before submitting the payment request.
A similar process applies if you want to deposit at online casinos using CashtoCode eVoucher. Login to your CashtoCode online casino account, click the "Deposit" button on the site, and choose eVoucher by CashtoCode as your preferred deposit method. After that, specify the amount you want to deposit in the appropriate field and enter your voucher's 20-digit PIN to make payment.
Complete Your Payment
As long as you have enough money in your CashtoCode eVoucher to cover the bill, the amount will be deducted. You should also get a notification to let you know that the transaction is successful. With that, you can receive your purchased goods or services. And if you are using a CashtoCode e-Voucher for casino deposits, money will reflect in your casino account instantly once the payment is completed successfully.
How Fast are CashtoCode eVoucher Payments?
CashtoCode eVoucher is a super fast payment method. When you use the option to pay for goods or services or to make an online casino deposit, the transaction will be processed almost instantly. This means you won't have to wait several hours to know the status of your payment.
How Much Fee Do I Have to Pay for CashtoCode eVoucher Transactions?
Unlike some banking options, eVoucher by CashtoCode transactions are processed without any additional fees for using the payment method.
However, even though some casinos or merchants may charge some fees, you can be certain that CashtoCode, as a payment operator, doesn't charge anything.
What Are Some Advantages of Using the CashtoCode eVoucher?
CashtoCode eVouchers offers many benefits that make them stand out from most other online payment methods. Let's discuss a few of these benefits below.
Safe Transactions
Cyber threats are becoming rampant, with some bad hackers looking to steal people's financial information online. However, with CashtoCode eVouchers, you won't have to worry much as you are guaranteed safe transactions. This payment method does not require users to enter their bank or credit/debit card details before they can make any transactions. Instead, all you need to provide is the 20-digit PIN associated with your prepaid-like CashtoCode eVoucher and you can pay for almost anything online, very easily and securely.
Many Currencies Available
EVouchers by CashtoCode support many currencies. When buying an eVoucher from one of our accredited resellers, you can specify which currency you want. This way, you can perform transactions in the currency accepted by the merchant site where you want to make a purchase and avoid paying currency conversion fees.
Easy to Use
CashtoCode eVoucher is one of the easiest payment methods to use online. You don't have to create any accounts or fill out long registration forms to get an eVoucher of your preferred denomination. All you need to do is visit one of our accredited reseller platforms and buy the eVoucher of your choice, following their instructions.
Fast Processing
As mentioned earlier, CashtoCode eVoucher transactions are processed quickly, making it a pretty fast payment method. When you make payments using this option online, whether for goods and services purchases or for online casino deposits, you can expect the transaction to be processed instantly as long as your eVoucher has enough money to cover the bill.
Can I Use CashtoCode eVoucher for Withdrawals?
CashtoCode eVoucher is a top payment method for online transactions. However, you cannot use this option to withdraw money from online casinos or other platforms. This is because it is a prepaid payment option with prefilled funds, and you can only use the eVoucher for making payments.
Where Can I Pay with a CashtoCode eVoucher?
A decent number of online merchants accept CashtoCode eVouchers for payments. The services of these merchants span different sectors and industries. We have highlighted a few of the places where you can use the CashtoCode eVoucher.
CashtoCode Online Gambling
Many online casinos and bookmakers accept CashtoCode e-Vouchers as one of their payment methods. At these gambling sites, you can use the option to deposit money into your gaming account to start playing for real money without any hiccups.
You can choose from our trusted CashtoCode casinos and bookmakers licensed by strict and reputable regulatory bodies. These gambling sites have incredible bonus offers and offer an overall top-notch experience. Even better, you can read about our recommended CashtoCode gambling sites on our page to know what to expect before creating an account with them.
Buy Cryptocurrencies
If you frequently buy cryptocurrencies, you'll be pleased to know that we have some partner sites where you can buy crypto using CashtoCode eVouchers. At these sites, you can buy Bitcoin, Ethereum, Litecoin, and many other cryptocurrencies easily and without any issues. Per standard, we perform preliminary checks on all our partners, but you should also make sure you do your own checks when choosing a merchant where you can pay with a CashtoCode eVoucher.
CashtoCode Gaming Partners
CashtoCode eVouchers can also be used to make payments at our gaming partners, including many CS:GO marketplaces. You can buy skins, download games, and pay for social networking services using this option. And the good thing is that the process is always straightforward, and you get what you paid for easily.
CashtoCode Dating Sites
Thanks to online dating sites, it's now possible to find love and build relationships online. We have some partner CashtoCode dating sites that accept CashtoCode eVouchers for payments. So, whether you want to pay for subscriptions at these sites or buy coins for sending winks and gifts, you can use eVouchers by CashtoCode. And who knows, you may even find your soulmate on these dating platforms.
CashtoCode Internet Service Providers
CashtoCode eVouchers can also be redeemed for internet services. Some Internet service providers accept this method, and you may be able to use the option to buy a web hosting, DDOS subscriptions, VPNs, and cloud services. And since the CashtoCode e-Voucher is a secure and fast payment method, you will be able to pay quickly and access your data anytime.
Is There a Limit to CashtoCode eVouchers?
As mentioned before, CashtoCode eVouchers come in different denominations, so you can always find the right one to buy. However, you might not be able to use this method for very large transactions because eVoucher-based payments have their limits. Once you visit one of our accredited reseller websites, you can see all the denominations and currencies you can buy. Our goal is to provide you with a safe, fast, and easy way to make online payments without exposing yourself to internet risks.